About Lee Knuppel
Since Lee Knuppel & Associates, Inc. was founded in 1983; numerous consulting engagements have been performed relative to civil, structural, geotechnical and environmental engineering design and construction. Our staff have the experience and local knowledge to ensure your project is a success.
Consulting Services
In 1993, Lee A. Knuppel and Associates, Inc., created a subsidiary firm, SIGMA Environmental Group which provides Environmental Engineering and Analytical services.
Services are directed to owners, planners, architects, engineers, investors, developers and government agencies to all levels Project participation includes feasibility and site selection studies, environmental studies, preliminary and comprehensive design investigations, development of plans and specifications, construction consultations and monitoring, and post-construction performance evaluations.
This diversity allows us to provide our clients with complete design service, which generally means a savings to the client in design funds and better communication between the construction personnel and the design professionals.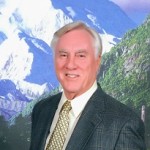 Lee Knuppel focuses on foundation design and repair, stabilization projects and retaining structures. His expansive experience includes all aspects of geotechnical, structural, civil, construction engineering and consulting.